THE NEW ROOMS:
WHO LOVES authenticity
CAN SLEEP peacefully.
With the new renovation we wanted rooms that were able to express what we feel is important to our guests.
We have redesigned them so that they convey an elegance that is not ostentatious but made of real and precious materials, refined, important and functional details.
Designs and shapes that speak the language of things done well, with care, with love. As should be all objects that are able to speak directly to the heart without getting lost in useless and sterile complacencies.
MyGard
The comfort and style of
a recently renovated 4-star hotel, with equally unique conditions.
Garda Spirit
A room that grow in the best quality
of Garda and Torbole to celebrate them with functionality, taste, accuracy.
Lake View
A Lake view that will stand out
even more the purity of the materials and the shapes of each Lake View.
Lake Dream
Room in front of the lake
with enough space to contain your desire to spend an unforgettable holiday.
Desideria
A charm between sky and water
with a big private terrace complete of Jacuzzi and the lightness and colours that the Lake reserve you.
POLICY AND PROCEDURES OF CANCELLATIONS
The room is reserved from 2 p.m. of the arrival date to 10 a.m. of the departure day.
STANDARD BOOKING – PAYMENT IN THE HOTEL
The reservations are confirmed after we receipt the details of the credit card (only for guarantee, the payment will be in the Hotel) or the payment of a deposit equal to the first night by bank transfer to our account.
It's possible to delete the reservation without penalty until 6 p.m. from the day before the arrival date by written notice via mail or fax.
In case of No – Show the cost of the first night will be charged.
BEST BOOKING WEB RATE – PREPAYMENT NOT REFUNDABLE AND not modifiable
The reservations are confirmed after we charged the full amount from the given credit card or the payment of a bank transfer equal the full amount. For this type of reservation we apply:
The advance 10% if you book at least 7 days before you arrive;
The advance 15% if you book at least 21 days before you arrive and for a minimum stay of two nights;
The advance 20% if you book at least 60 days before you arrive and for a minimum stay of three nights;
The reservations with advance 10%, 15%, and 20% are not refundable and not editable.
BABY SET FOR CHILDREN FROM 0 TO 2 YEARS
Our rooms can be equipped, on request, with crib, changing table and baby bath.
The baby set is available with an additional cost of 15€ per night.
Compare the different services offered by our room types
and plan a holiday on Lake Garda up to your expectations.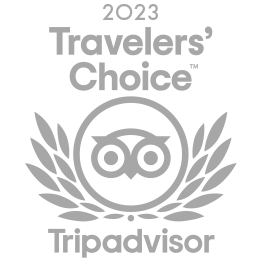 Certificate of Excellence winner 2022
Quality selection winner 2019
9.2 / 10
9.0 / 10
95% recommends
9.1 / 10