THE BREAKFAST:
A PLEASURE THAT SPREADS
IN THE WHOLE ROOM.
THE BREAKFAST IS FOR US SACRED.
To make you always find exactly what you are looking for, we have invented a formula with a strange name but a surprising effect: THE BREAKFAST SURROUND.
Breakfast
surround
It means that, when you just awake come down in our breakfast room, you will be surrounded by delicacies. At your right side you will see the lake in the morning. Just when the sunlight paints the water that are reflected with the sky in the wall room. Instead, in every other side you will feel surrounded by endless delicacies.
FEELING THE HEART OF TASTE
On one side you will find vegetables and fruit with the special extractor, different kinds of jams, that you can match with a lot of different kinds of bread. And then a lot of cakes, croissants, strudel and specialty from our territory. Just next you find the dried fruit, muesli, corn flakes, bacon, different eggs preparation… If we would list you all of them, this page wouldn't be enough. We think that's the only way to have the breakfast you dreamed for.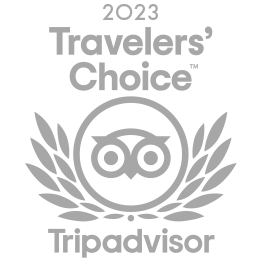 Certificate of Excellence winner 2022
Quality selection winner 2019
9.2 / 10
9.0 / 10
95% recommends
9.1 / 10