THE HOTEL, FOUNDED IN 1864, has witnessed all the changes and events in the small fishing town, which over the decades has become a privileged TOURIST AND SPORT DESTINATION. A past that mixes and merges with that of many holiday makers, who made Torbole their intimate paradise and why not, their new home.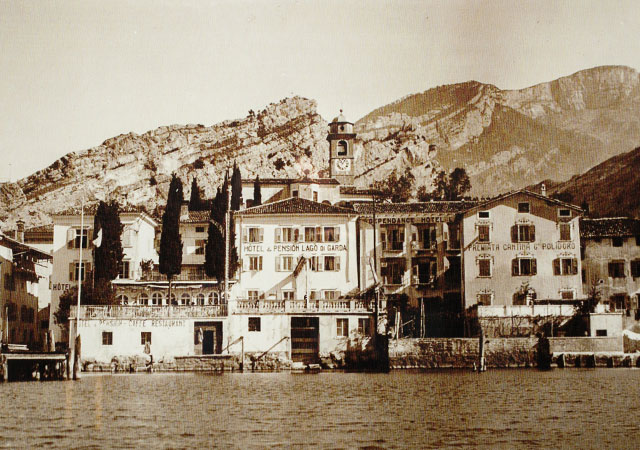 Year 1864, the first Hotel

The simplicity
of the beginning
In the beginning the Hotel Lago di Garda was, like most of the hotels in Torbole, a simple guest house. Today it is the oldest still active hotel in Torbole. The first operating license dates back to 1864. The owners at the time were an Austrian couple: Franz and Luise Schwingsackl.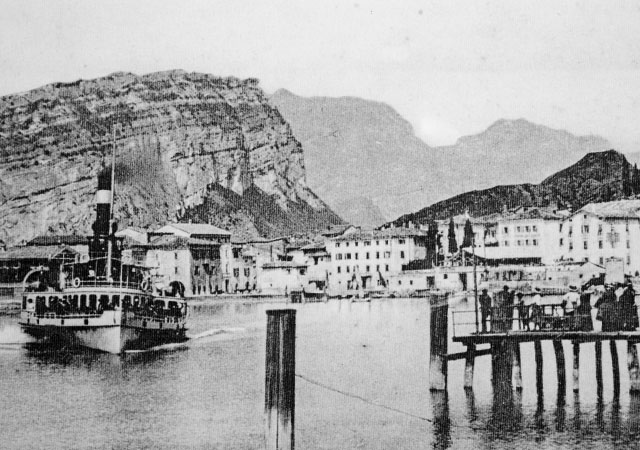 The change
Until the explosion of the First World War, Lake Garda was the golden riviera of the Hapsburg Empire. The hotel, together with the other buildings that overlooked the lake shore, was seriously damaged and was subsequently restored and sold first to the Tamanini family, and then to the Gianfilippi family.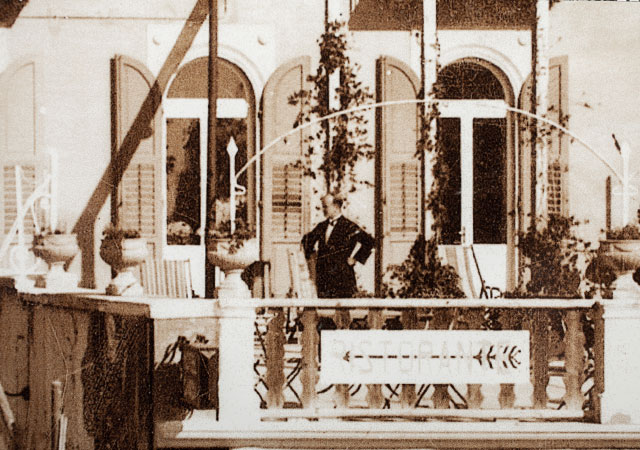 The rebirth
The story took the course that everyone knows. The rebirth came finally with the beginning of the tourist season in 1954, with parties and beautiful evenings with gramophone music on the porch of the Hotel. The famous Garda dinners, where the Maitre Antonio Stromberg, played the violin for the guests.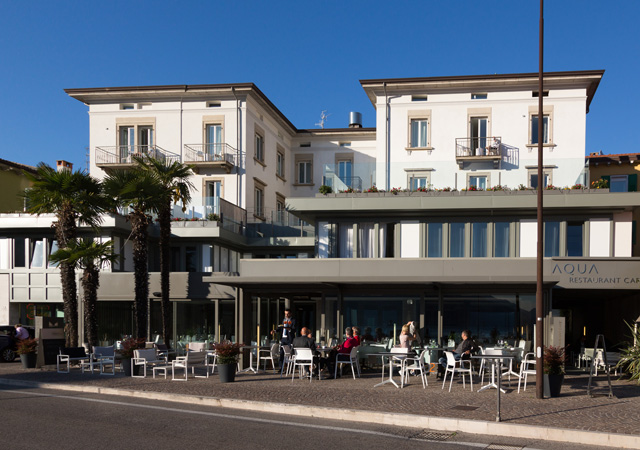 The hotel today
The hotel was radically renovated with the name Hotel Lago di Garda by the Pederzolli family and passed to the management of a young tourist entrepreneur, Lorenzo Nodari who over the years, with his wife Silvia, bought it and become the owner, giving back to the hotel a family management, respecting the tradition of hospitality but with a fresh and modern management.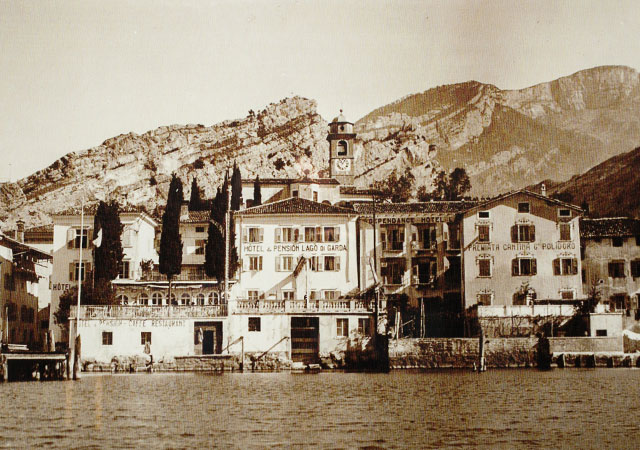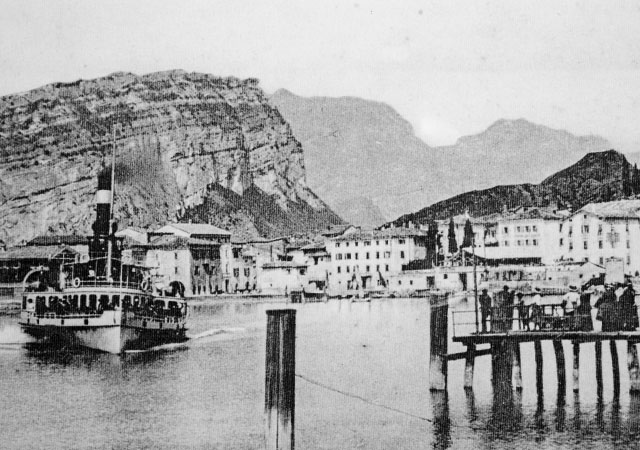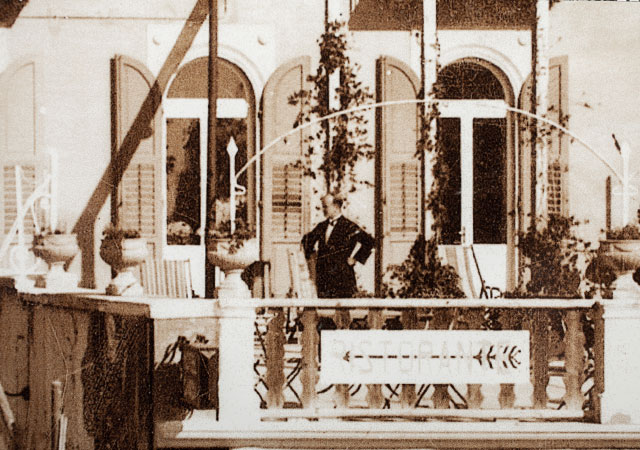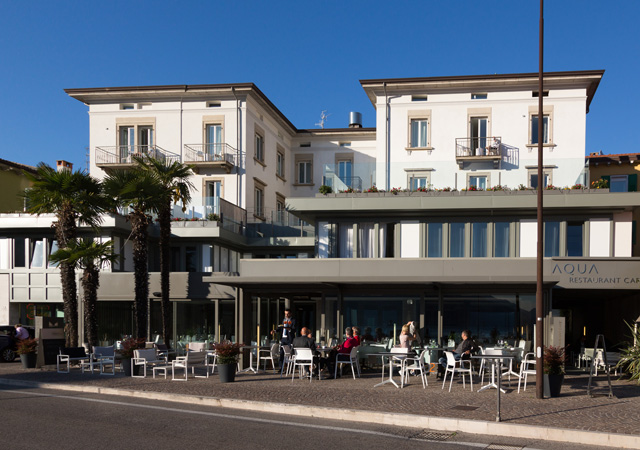 It should not be forgotten that in Torbole literary tourists and personalities of caliber from Dante to Goethe found themselves. In the footsteps of the German poet, a myriad of painters, artists, poets and scientists arrived on the Trentino shores of the lake, who were fascinated by him; like Sigmund Freud and Franz Kafka, who like many loved to taste the salmon trout on the terrace of the Hotel Lago di Garda restaurant.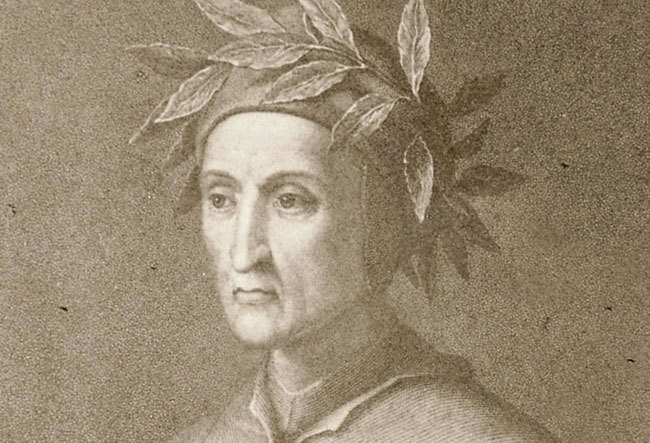 The legend says that some verses were written in 1200 by the great poet and the founder of Italian language Dante Alighieri just in Torbole, while he was on the rocks of Castel Penede with a great panoramic view of Lake Garda.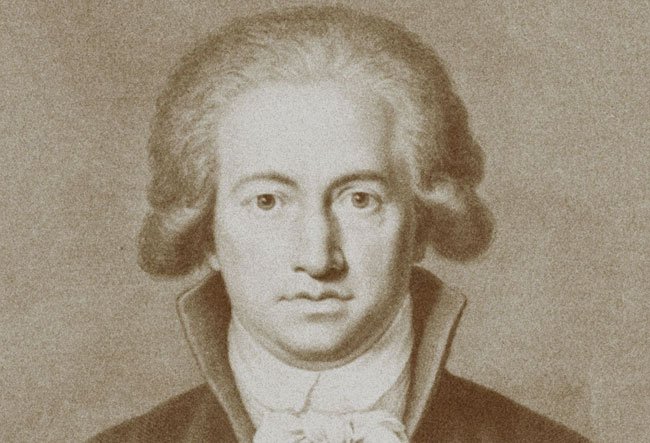 In 1786, the late Enlightenment and early Romanticism period, Goethe describes in his diary two days of his stay on Lake Garda, he speaks of a landscape which for the first time reminded him of the Mediterranean and no longer seems to be alpine.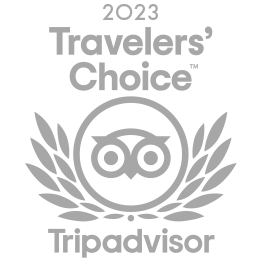 Certificate of Excellence winner 2022
Quality selection winner 2019
9.2 / 10
9.0 / 10
95% recommends
9.1 / 10