A TANTALIZING CUISINE
AND AN EXCELLENT CONTOUR: THE BREATHTAKING LAKE VIEW.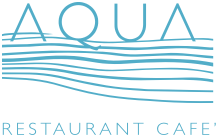 WHEN YOU CHOOSE US FOR LUNCH OR DINNER WE KNOW THAT, IF WE WANT TO CAPTURE YOUR ATTENTION WE NEED TO MAKE A RACE WITH THE ONLY THING THAT MAKES COMPETITION TO OUR DISHES: THE STUNNING VIEW TO A CHARMING LAKE IN FULL SCREEN FROM OUR GLASS WINDOW.
A WONDERFUL STIMULUS FOR OUR CHEF WHICH IS MORE MOTIVATED TO USE HIS FANTASY AND CREATIVITY TO PROPOSE YOU TRADITIONAL DISHES REARRANGED WITH HIGH QUALITY KITCHEN.
THE RESULT? ALL TO ENJOY AND TO ADMIRE.
A MODERN APPROACH
TO TRADITION
The philosophy behind the restaurant Aqua is the use of ingredients and cooking methods measured for safeguarding the organoleptic charateristics of the raw materials and ensure easy digestibility. This principle guide us in all the preparations, from breakfast to the dishes of the restaurant, to the pizza.
The gastronomic offer of the restaurants of the Garda is often linked to old style, anchored in dishes from the past and not typical dishes,which are based on an inattentive and undemanding tourist.
The Aqua breaks with this idea by discovering the traditions of the region of Alto Garda, both concerning the basic ingredients and the recipes, and brings them together in a modern texture from our Chef.
THE CHEF DE IS THE PERFECT INTERPRETER OF A TRADITION GOURMET THAT BOASTS DISTINCTIVE TASTE AND EXCELLENT RAW MATERIALS, THAT STARTS BY LOCAL INGREDIENTS TO BUILD REFINED DISHES.
A way of thinking about cooking that is in tune with the philosophy of Aqua, that starts from local ingredients for preparing tasty and refined dishes.
The range of the Chef
The truffles from Monte Baldo, the Grana Trentino, the lake fish. No big dish is independent from the ingredients from which it is composed. Years of research permit the Chef the best foundations for a high quality kitchen and respectful of local history.

Certificate of Excellence winner 2019
Quality selection winner 2019
9.2 / 10
4.4 / 5
95% recommends
90 / 100